Car caravan battery management 12v 24v dual battery isolator switch 200A for Aux. and start Battery

Product description: Model: BS-153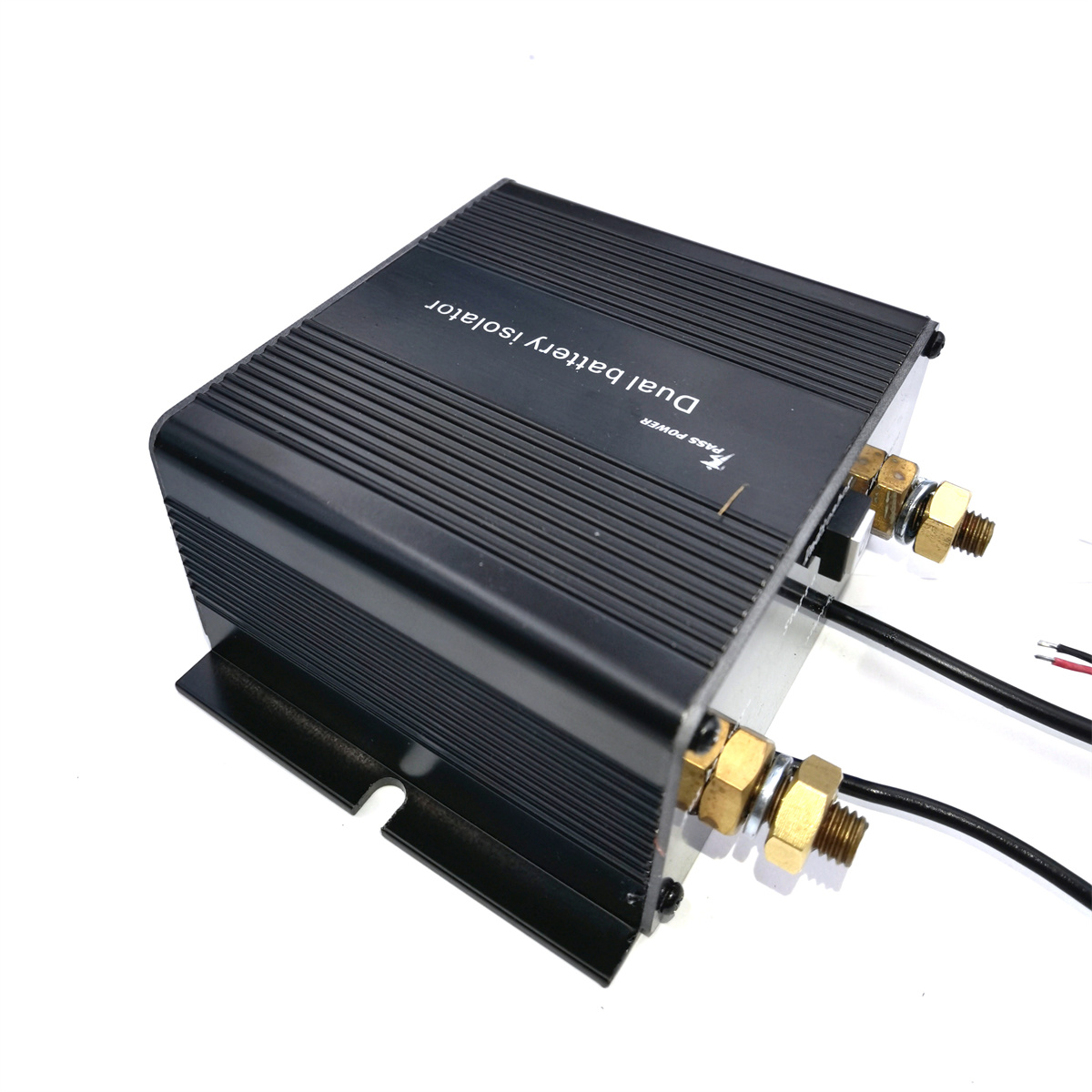 Working Principle
Dual battery isolator makes up an easy-to-install isolated charging system to charge your auxiliary battery without the risk of discharging your start battery.
A Dual battery isolator allows you to charge 2 or more different batteries from a single alternator safely, keeping the main
starting battery isolated from the second auxiliary battery.

Main Functions
1.Charge and discharge two batteries isolated
When the engine starts and the alternator works, the voltage of the main battery rises to the connect voltage, the Dual Battery Isolator starts to connect the main and auxiliary batteries, allowing two batteries to be simultaneously charged in parallel; when the voltage of main battery drops and be lower than the disconnect volt, the Isolator will disconnect the two batteries to protect the main battery from discharging. This means that the auxiliary battery CANNOT discharge or draw power from your starting
battery.

2. Assist starting the engine
When the vehicle needs to start (if the voltage of main battery is too low), the battery isolator can supply current to the engine by forcibly connecting two batteries in parallel, and start the vehicle successfully.


Features
* Suitable for the Various battery systems
* Intelligently adjust the Automatic Connecttime to achieve staggered peak charging and protect the alternator
* It has a buffer function to avoid the isolator turn on or turn off caused by engine start up spikes.
* Two-way charge and discharge function and power-drawing function
* Ultra low power consumption and power saving in standby mode; the shell not hot
* Suitable for 12 volt and 24 volt charging systems
* LED multi-state intelligent indication light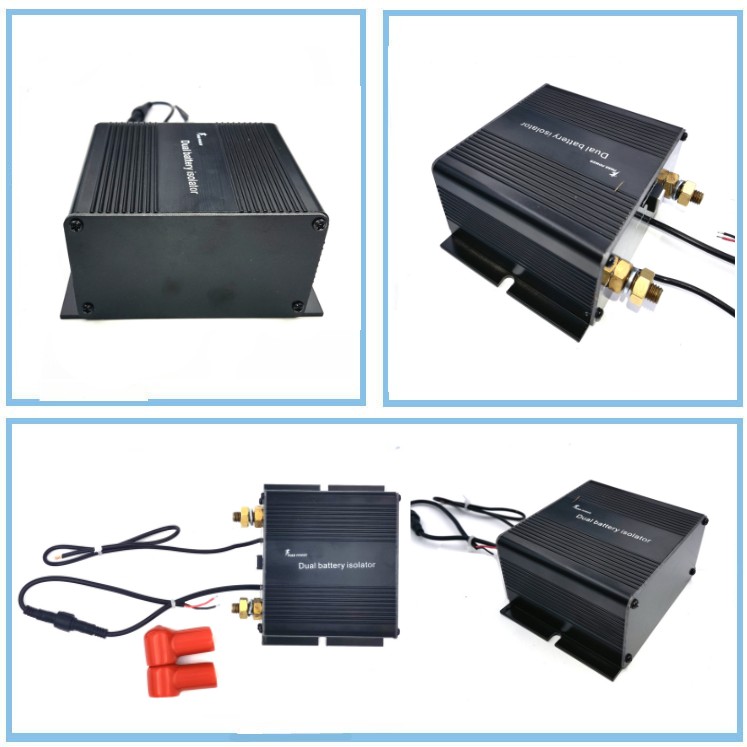 Specification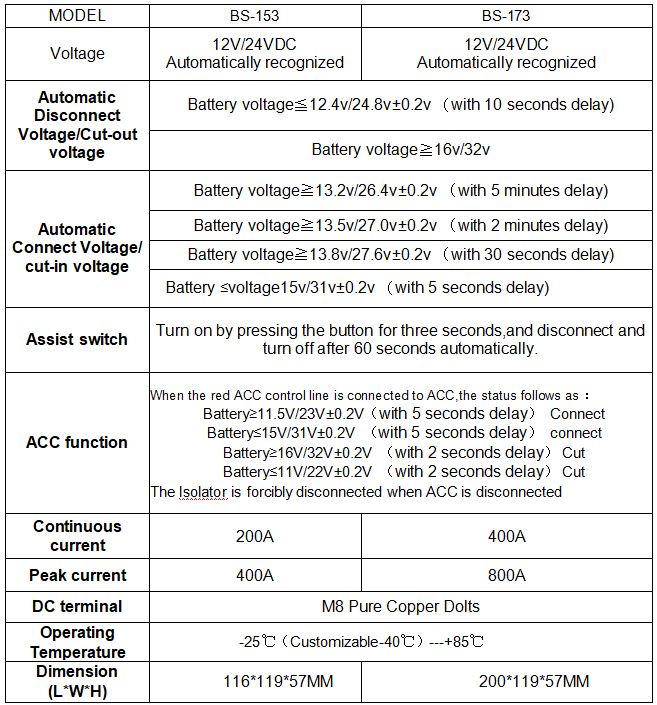 Wiring diagram:
Installation &wiring diagram for The lead-acid battery
(not applicable for Lithium iron phosphate batteries)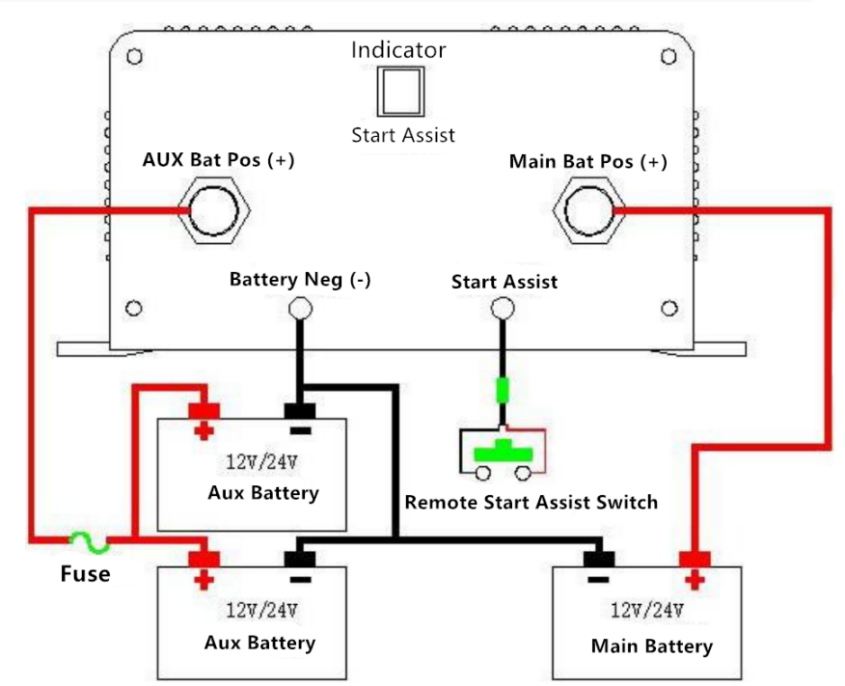 Installation &wiring diagram for Lithium iron battery
(Lithium iron battery must be connected to the red single ACC control signal line,
other batteries will decide whether to connect to the ACC signal line according to the situation)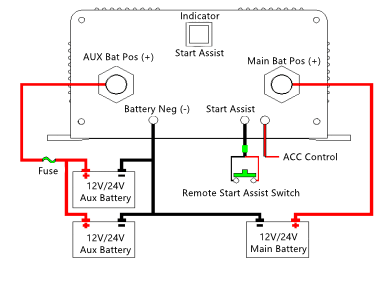 Product Application
Dual Battery isolator on RV power supply system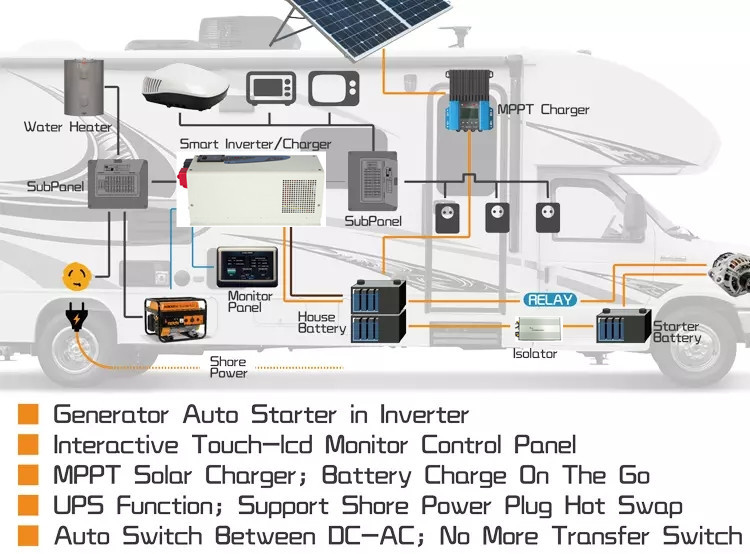 Packing & Delivery
Packaging Size: 175*155*110mm
Packaging Weight: 0.82kg/pc
Delivery Time: 7~10 days after receiving payment for one container