Overview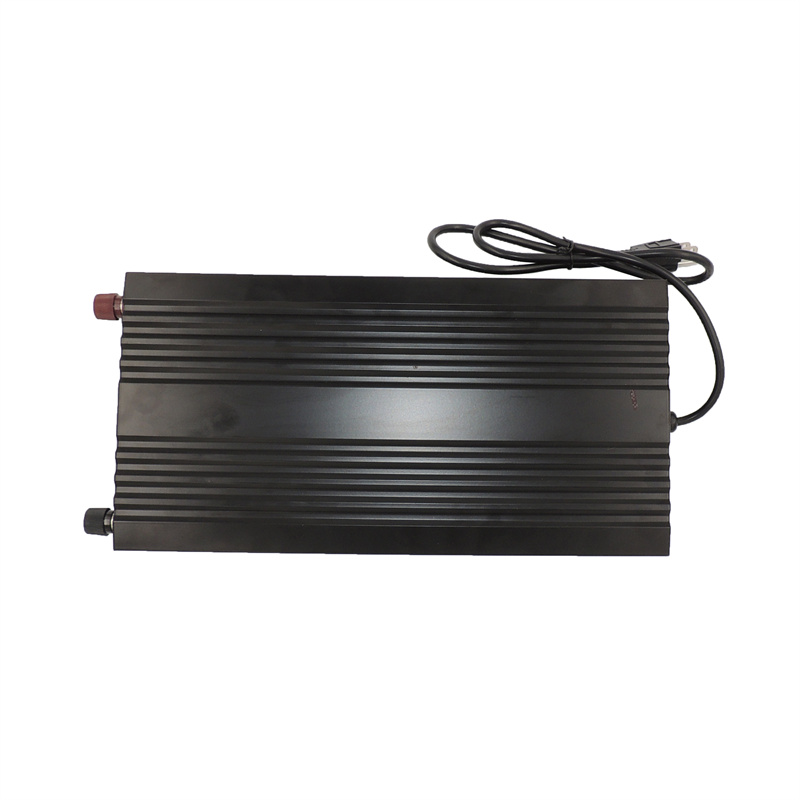 Production Description
TYPE:PWC-1500W
It a combination of pure sine wave power inverter, battery charger and AC auto-transfer switch.
(City power mode Priority)
INFO: This is a 1500W pure sine wave inverter with charger, with 10Amps battery charger built-in. It is ideally suitable for Journeys, Camping, Tents, Boat Trip, Working on the way and everywhere, where is no electricity! Simply connect the Power Inverter with a Battery and then connect to electrical appliances. It is also widely used for home sump pump system as backup power supply.

1. 1500W continuous 3000W peak true pure sine wave solar power inverter, as good as grid power, power backup for home power supply.
2. Transfer 12VDC to 120VAC, 50HZ/60Hz frequency. Intelligent temperature control cooling fan. Earth connection for both PCB board and output.
3.The max.charge current is 10 Amps to charge the battery pack when city power is on.
4.High quality true copper inductance, filter the wave form, ensure the true pure sine wave AC output, safeguard your equipment. All big imported mosfets with strong driving capacity.
5. The PCB thickness is 2.00mm, allow the stronger current floating on the circuit, increase the load capacity.
6. High frequency transformer to transfer DC to AC, ensure the stable and full AC output
6. Free standard battery cables and spare fuse for replacement
8. Warranty: One-year warranty and life-time customer service.
Product datasheet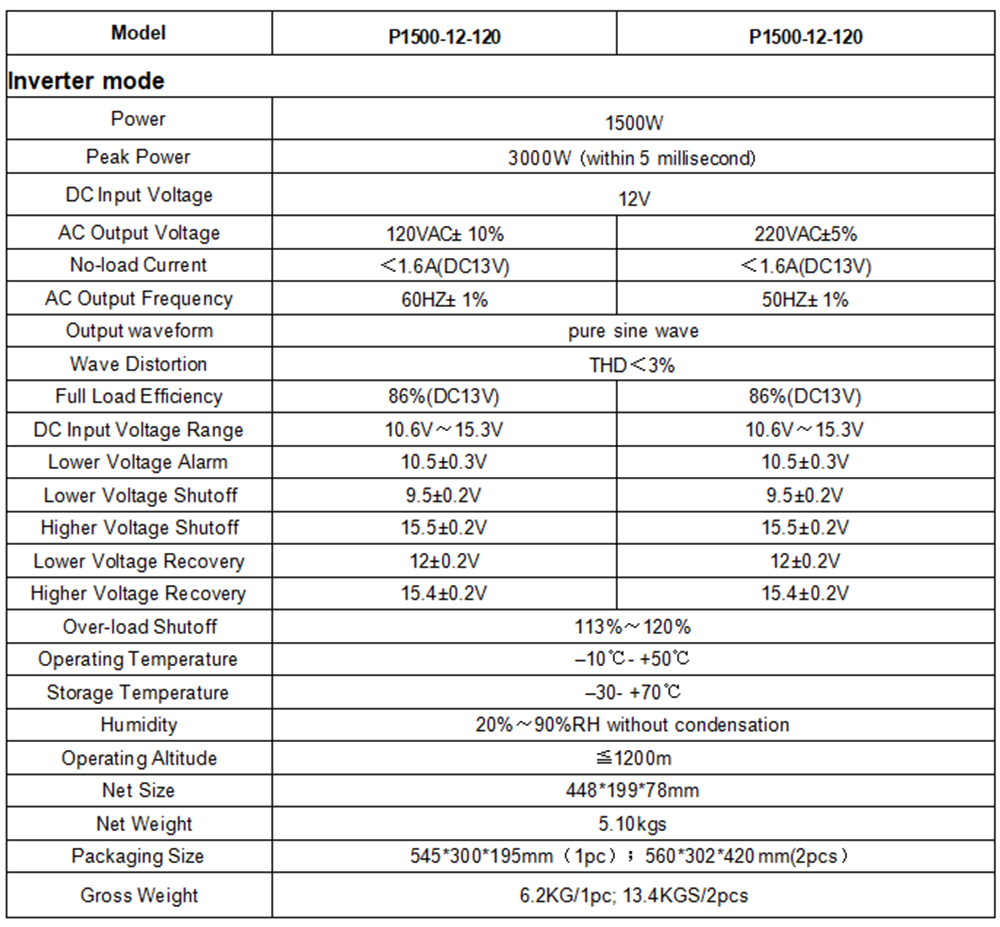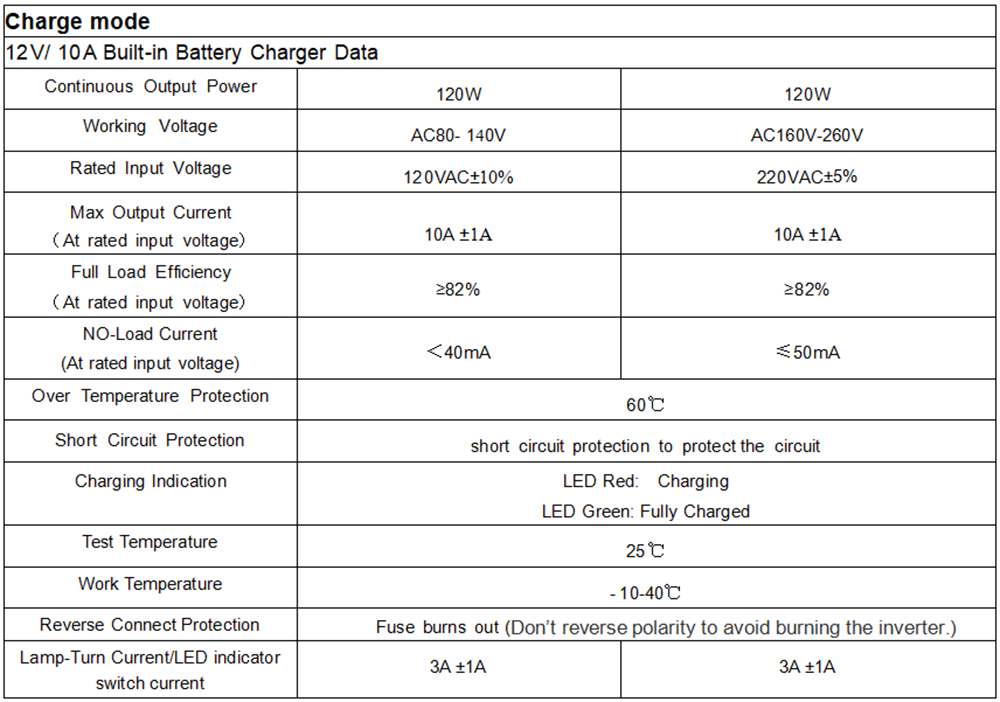 Features &Advantages

1. High transform efficiency 86% to 90%
2. Pure sine wave output waveform;
3. Input and Output totally isolated design
4. Small Size,light weight design,high transferring efficiency
5. Soft-start function; THD<3%
6. strong load adaptability and stability
7. With 10 Amps battery charger built-in. City power mode Priority.
8. Temperature controlled fan,safe&efficient;
9. Safe and reliable with built-in fuse;
10. Anti-interference function
11.Many kinds of sockets are available.
12.One year warranty.High quality (CE RoHS IP30 SGS LVD GMC certificatied)

13. With multiple protections: Battery low voltage protection, over voltage protection, over-load protection, over-temperatureprotection, output short circuit protection and reverse polarity protection ect.