High Frequency Solar Inverter 5500W 5.5KW 48V 230VAC with MPPT 100A Controller and Max PV 500VD for Solar Power Systems
Product details
INTRODUCTION
This is a multi-function inverter/charger, combining functions of inverter, solar charger and battery charger to offer
uninterruptible power support with portable size. Its comprehensive LCD display offers user-configurable and easy-accessible button operation such as battery charging current, AC/solar charger priority, and acceptable input voltage based on different applications.
This unit is the perfect go-to solution for off-grid, backup power for homes , small business and it also delivers a value added, easy to install system that provides efficient power globally for every need.

Feature:
1)Pure sine wave inverter
2)Inverter running without battery
3)Built-in MPPT solar controller
4)Configurable input voltage range for home appliances and personal computers via LCD setting
5)Configurable battery charging current based on applications via LCD setting
6)Configurable AC/Solar Charger priority via LCD setting
7)Compatible to mains voltage or generator power
8)Auto restart while AC is recovering
9)Overload/ Over temperature/ short circuit protection
10)Smart battery charger design for optimized battery performance
11)Cold start function
Note 1: This is a wide voltage Hybrid inverter. Solar panel input voltage must be higher 150V so that can start up the inverter to work.
Note 2: This Hybrid Inverter supports the WIFI function,but need to buy the WIFI module connect to APP so that can monitor.

Basic System Architecture:
The following illustration shows basic application for this inverter/charger. It also includes following devices to have a
complete running system:
1. Generator or Utility.
2. PV modules (option)
Consult with your system integrator for other possible system architectures depending on your requirements. This inverter can power all kinds of appliances in home or office environment, including motor-type appliances such as tube light, fan, refrigerator and air conditioner.

Detailed picutures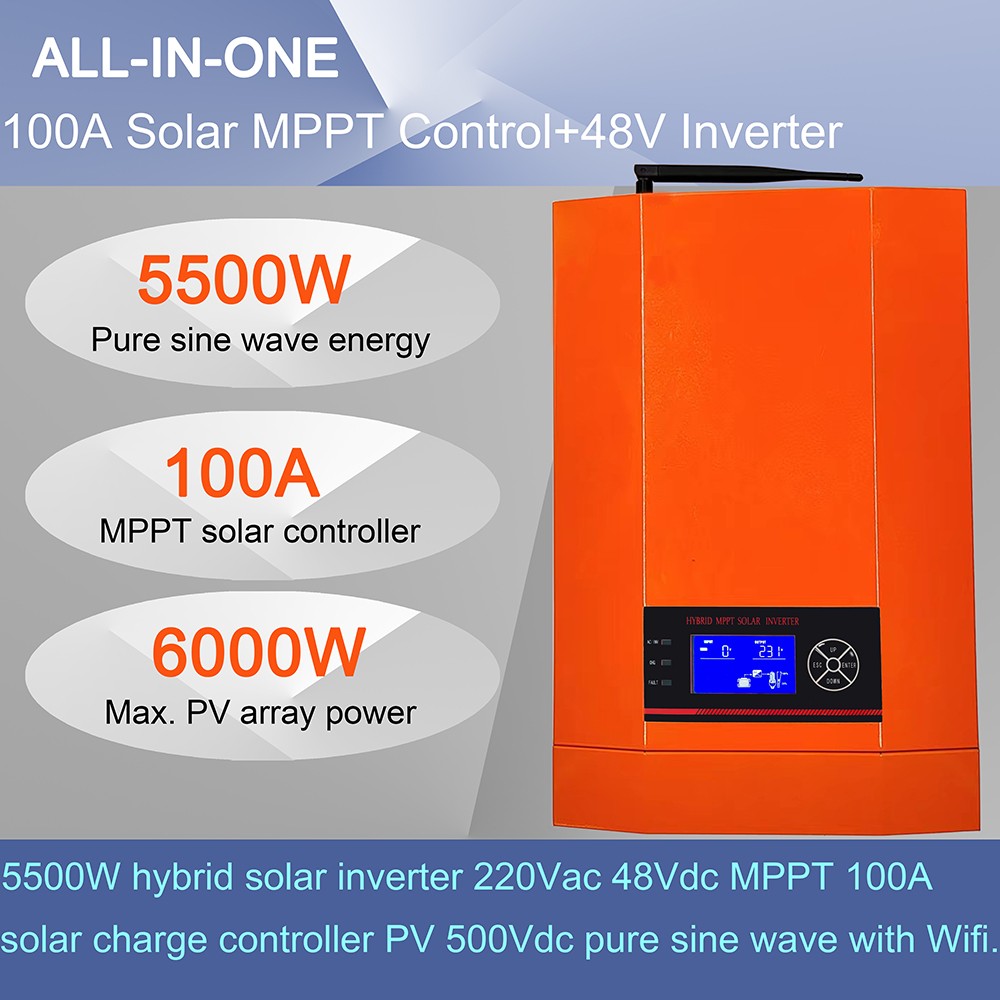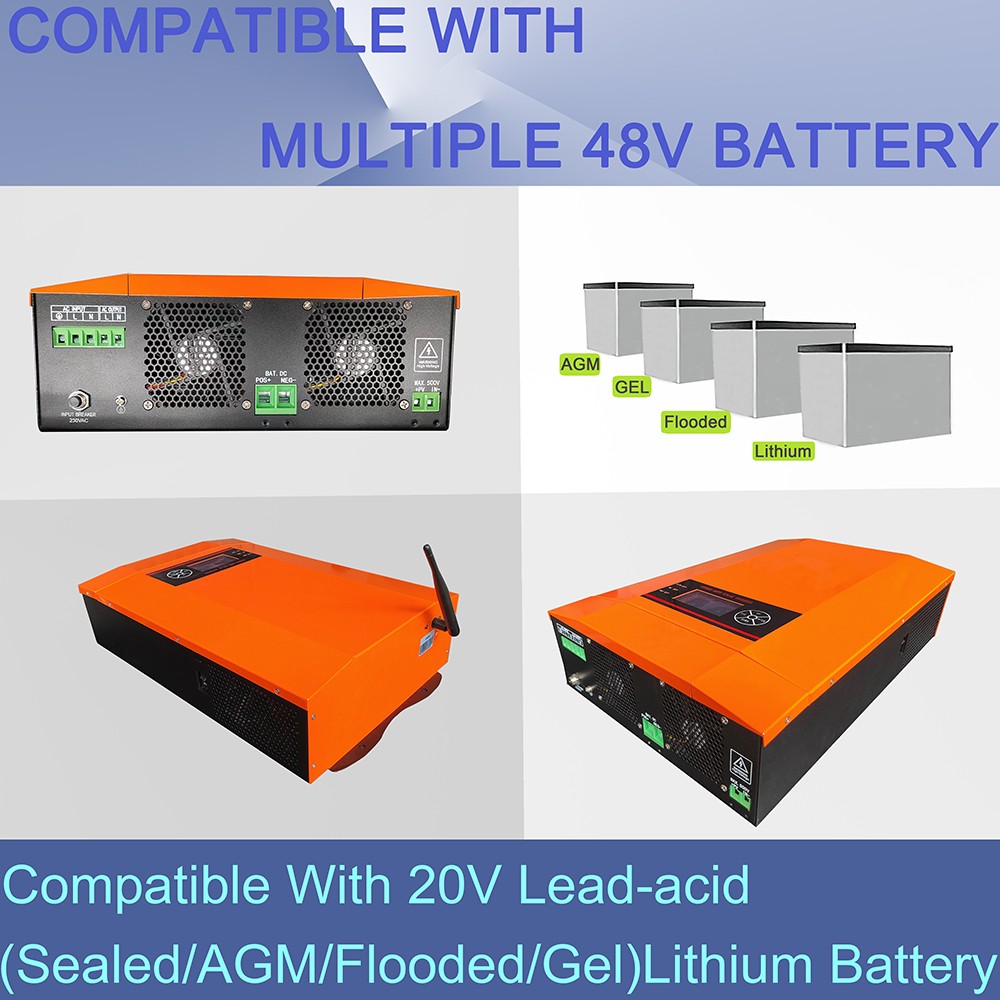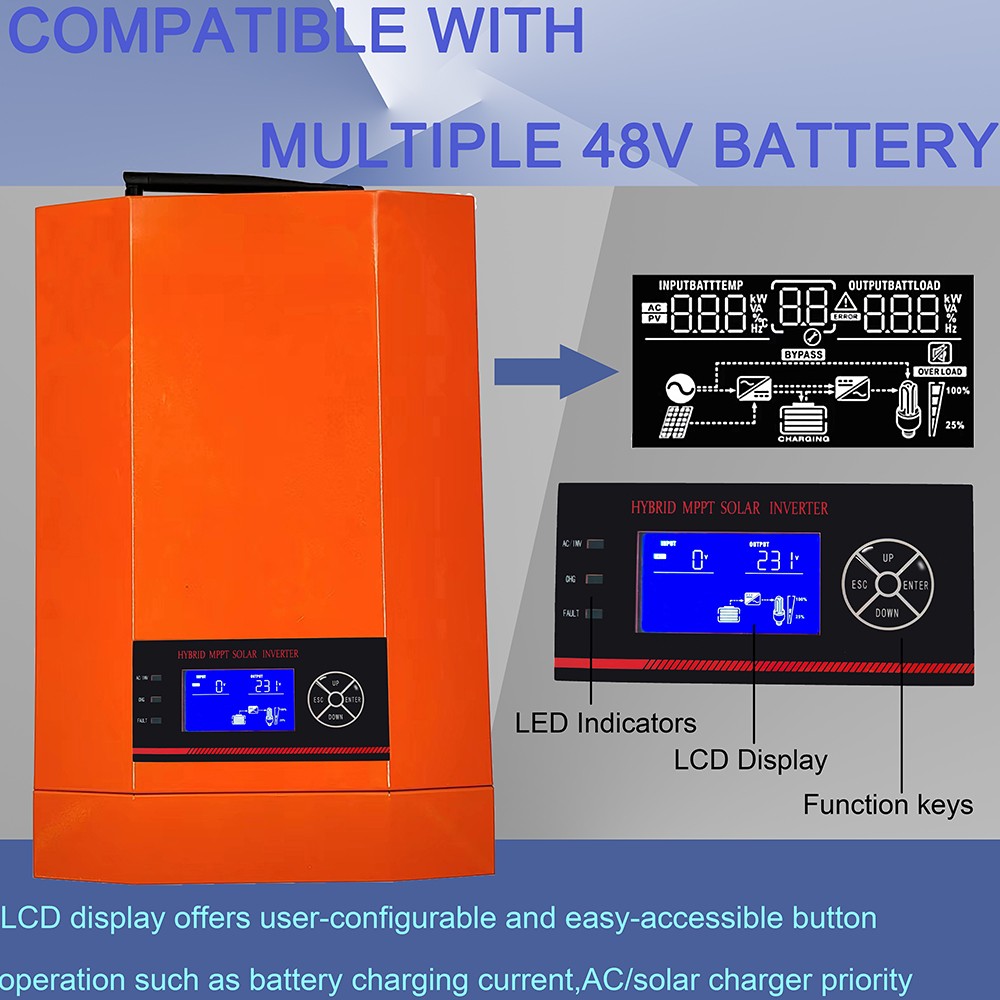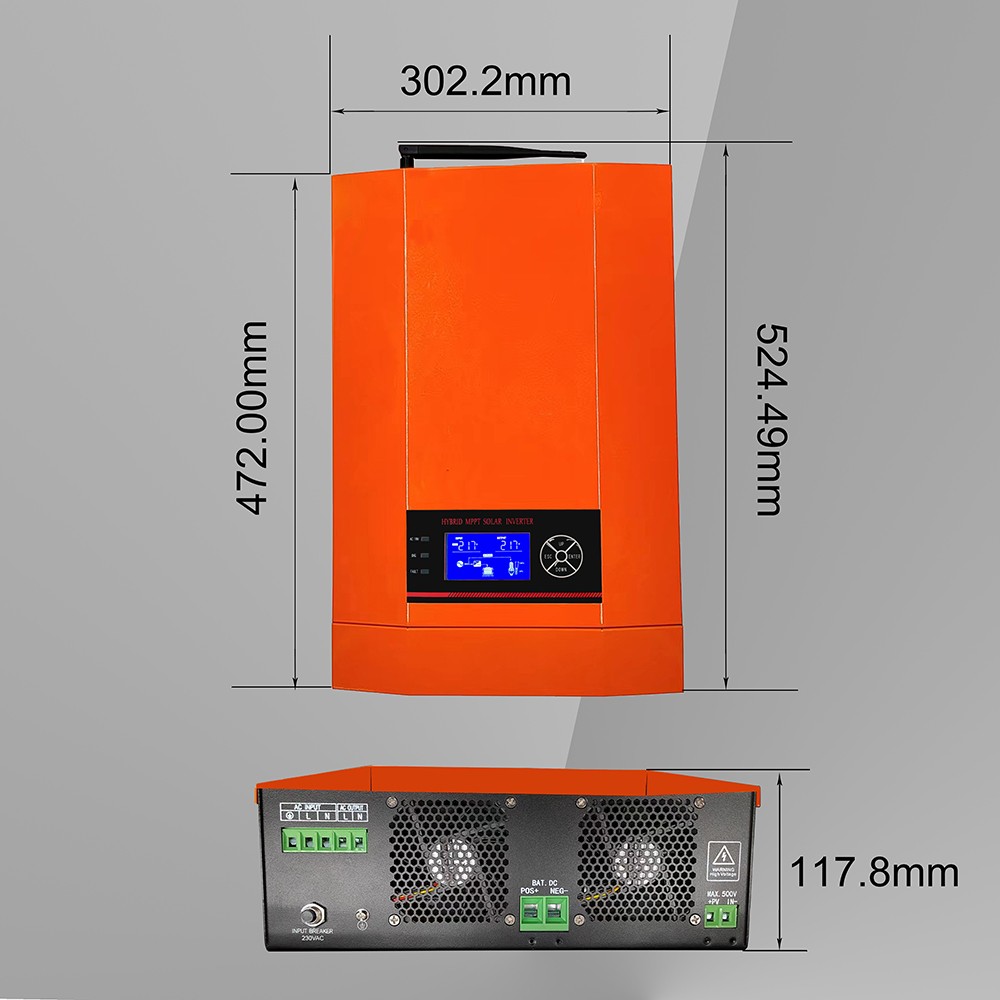 Technical Parameter